Hi everyone, I am Walleyedan.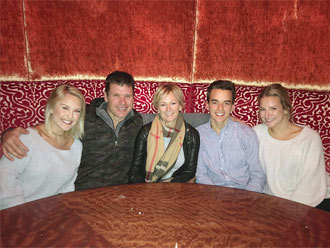 My birth name is Dan Eigen, but these days more people know me by my fish name, Walleyedan (thanks to Bud Reponen). I love the outdoors and have spent many years of my life hunting, fishing and just enjoying what the Creator has made for us. I'm married to a beautiful women (Shelley), we have 3 beautiful children (Alexandra, Elizabeth and Mac), a cat (Charlie) and a big Goldendoodle named Moose! We live here, near the shores of Gull Lake in central Minnesota and it's where we own and operate Walleyedan's Guide Service. I started guiding in 1989 and still have a passion for seeing people learn and catch fish or shoot their first turkey. We have a number of professional and personable guides that work with us. Our guide service has taken thousands of trips over the years and we are so thankful that many of you come back year after year. If you don't get me for a guide, you can be sure you will get someone just as capable of putting you on the fish or game and showing you a good time on whatever water we decide to fish or whatever piece of property we decide to hunt! Hope you next guided trip is with us and thanks for reading! – Walleyedan
These days it is easy to get stuck indoors or focused on the silly electronic devices that seem to rule our lives.  I use them too, but if I had my choice I would go back 100 years.  But for now, it's time to get back to reality and teach someone how to hunt, fish and enjoy the outdoors like I do! Besides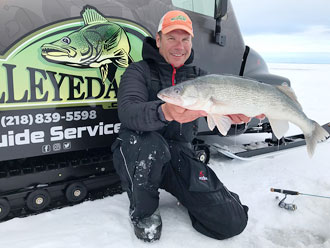 the thousands of guide trips I have taken over the years, charity events have a place close to my heart as well.  I have fished the Fishing Classic for Camp Confidence since 1993; every Brainerd Jaycees Ice Fishing Extravaganza (except for the very first year). I have fished the Trolling for the Troops event at Camp Ripley and the DAV turkey and Deer Hunts. This year will be the fifth annual Walleyedan Fishing To End Hunger Walleye Tournament on Gull Lake. First place prize is $15,000.00. Our guide service has also donated ,many, many trips to different charitable organizations over the years.
The charm of fishing is that it is the pursuit of what is elusive but attainable, a perpetual series of occasions for hope. ~ John Buchan