Walleyedan's Fishing Report
October 18, 2021
Water temperatures are slowly starting to drop and along with that, the fish are starting to eat more. Gull and Pelican are producing walleyes and I'm sure numerous other lakes in the area are doing the same. Some of the fish are sliding off the shallows and showing up in the deeper water. Minnows continue to be the answer, but the deadly Jigging Rap should never be overlooked. Our guides are still guiding and catching, so give Shelley a call at 218-839-5598 if you'd like to try and make it out before ice! Enjoy the mild October temps while they last and we will catch you later! Walleyedan
---
February 12, 2020
Good morning! 12 more days of the walleye season before they get a break. We have been doing ok. I believe last weekend brought the perfect ingredients for good fishing (full moon and a weather system that was not too many miles away), and the proof was in the SnoBear. Dustin filled in for me last weekend and did a great job guiding customers to the fish in the SnoBear. He was hopping from spot to spot on Gull Lake and was able to produce some nice catches. It seemed like a variety of baits were working and like he said, it really doesn't matter when the fish are angry! I wish they were angry more often. We will continue to hit it hard as long as the conditions are good. After the walleye season is over, we will shift gears to panfish. Shelley is booking open water trips, so if you know your vacation dates it might be wise to book early. I hope you have a great day! – Walleyedan
---
January 30, 2020
Good morning! The mild weather continues, thank you Lord. The SnoBear has been busy and the fish houses have been busy too (but mainly on the weekends). We've been catching some fish, but it hasn't been one of those winters where they are jumping up the holes! The SnoBear trips seem to be a bit more productive, as the mobility factor is huge! I love my SnoBear and it is second to NONE! As we move closer to spring, we will be out chasing panfish a little more. Walleye season closes February 23rd, 2020. And new fishing licenses are needed on February 29th. We will be going strong through the rest of the ice season, but we've been booking a lot of open water trips already. It's going to be one exciting year! 3 new Larson FX fishing boats due to arrive in March, Stem cell transplant in April, fishing opener May 9th, busy summer on the water, September elk, October 3rd Fishing To End Hunger tournament on Gull Lake, more elk and who knows what from there. It sounds like a lot, but I'm still trying to take a day at a time! Talk to you later, Walleyedan
---
June 30, 2019
Good afternoon! It is good, I'm getting out of the hospital today, where I have been nursing a busted back. It sucks, but I'm hopeful that I'm on the mend and will be able to get back in the swing of things soon. Fishing has been good, weather not so much. We have been hitting Gull quite a bit, which is quite normal for our guide service. But we've also been hitting a few of the other area lakes and also taking advantage of the "bite of the century" over on Mille Lacs! If you would like to just catch walleye (and not eat), get some people together that like to "catch" and we will meet you over there. If you want fish for the pan, we will stay closer to home and do our best to send you home with a Ziplock! We've been using a lot of leeches, but many different baits are producing right now. Bass fishing is great right now too, and you know those creatures, they will eat the kitchen sink if you put it in front of them! So, bottom line, book a trip and let's get you on the water. Thanks for reading this report and if you are a social media person, you can find us on FB, Twitter, Instagram and on some YouTube channels as well. Oh, how about 102.7 The Word! I've been doing a "G>O Outdoors" radio program each Friday morning at 8:35 a.m.. We will talk fishing, hunting and about all things outdoors. Tune in please! Happy Independence Day and God bless you!, Walleyedan
---
May 22, 2019
Good morning! It's a wet one once again in the Brainerd Lakes Area, but let's just say we need it. I'm sorry for those of you that are getting rain again and don't need it, I've heard it's rather ugly in many parts of farm country. As for the fish, they're still wet. 😉
We have been catching crappies, walleye, bluegill, rock bass, perch, pike, largemouth, bullhead and missing some giant carp with the bow and arrow! The fish are shallow and a good pair of glasses is really a necessity. If you are just looking for action, wait for our next warm day and get up shallow and start pitching! We have been catching some nice fish trolling in the evenings too. If you are looking to get out on the water this spring, summer, fall or winter, make sure you book early so you get your dates! The calendar is starting to get filled and it seems like it's going to be a busy year. Turkey season continues for 9 more days, and I'm hoping to get back out in gobbler country soon! Had another close encounter the other evening, but trying to stick one without a blind is just a little tricky! Hey, if you are a garage sale junkie, come out to our shop at the Nisswa Family Fun Center (water park) on Saturday, Sunday or Monday and you might find a treasure..or two! Make sure to follow Walleyedan on FB, Instagram,Twitter and YouTube! Happy Memorial Day Weekend and God bless you service members (past, present and future), Walleyedan
---
February 6, 2019
We've got a "real" winter on our hands! Snow and cold and more coming. December was good fishing, January pretty tough and I'm hoping we'll close things out with it being good again! It's been busy winter and I thank you customers for that. It's also part of the reason I haven't stayed on top of the fish reports. As of late, I have not really been getting out and after it, but that is soon to change. Uncle Si, Phillip, Jay Stone and crew are coming to town and we are going to try and put some fish on the ice. The cold front that is knocking has me a little nervous, but we'll show the southerners some northern hospitality anyway. Since the last time I talked at you, we've had a couple of fun events! One being the 29th annual Brainerd Jaycees Ice Fishing Extravaganza, where I had the pleasure of hanging out with and fishing with Soledad O'Brien and the HBO Sports crew from New York! That was fun, and with Soledad sitting on her Berkley bucket right next to me, I landed my first winning fish in all my years fishing the tournament! She was a great cheerleader. And then I caught another!! The show will air, I believe, on Feb. 22. I'll try to keep people posted on my FB, Instagram and Twitter pages. And just last weekend was the annual SnoBear Migration, and this year it was on Lake Vermillion. Beautiful place, and we caught some fish. And had a good time.. Thanks SnoBear USA
and Canada
. I hope all of you are doing well. After saying that, I know not everyone is. So let's make sure to lift all of those (Bruce's son, Sandy, Cory's family, etc.) that need healing, up to The LORD. GO fish, Walleyedan
---
November 9, 2018
Good morning! It's 19 degrees at 8:56 a.m. on this 8th day of November! The word was that we were going to have a mild November, remember that? Haha, good one. I think it goes to show who has control.. Anyway, the "rut" is on and I'm sitting here at the keyboard, better make it quick! The Larson boat needs to be sold, send me an offer. The SnoBear is coming out of hibernation soon, but it sounds like I'll be trading the old in for the new. Make sure you come down to St. Paul for the ice fishing show at the end of this month and see me at the SnoBear and Vexilar booths. I'll also have some of my Walleyedan custom ice rods available to purchase there too. I have a pretty exciting opportunity coming up here soon, as I will be fishing with Uncle Si Robertson. We were originally thinking that he would be fishing out of the Larson, but now it looks like we may be slapping on the waders and trying to catch some eyes! It should be a pretty cool experience, as he is in town for the St. Cloud Mayor's prayer breakfast. After that, it will be time to crack a few goldeneyes and then get ready to hit the ice. If you would like to book a guided ice fishing trip in the SnoBear, please give us a call. It will certainly be the most unique ice fishing machine you will have ever experienced! Call today and get on the books. Walleyedan
---
August 31, 2018
Hello! Happy Labor Day weekend to all of you. The forecast looks like a good one for Saturday-Monday, that I like. As we move on into September, my mind is on walleye, turkey, deer and elk. Ducks a little bit too. Our guides are still going to be active until the ice forms, so if you would like to book a trip please call Shelley. If you are already planning for winter, I'll be running the SnoBear again as soon as we have 8 inches of ice! Any guesses on when that's going to be? I'll say December 8th. The walleye fishing is going to get better by the day from here on out. We are catching some, some days but there is so much bait in the lake that I think they have been stuffed! That will change soon, and I am looking forward to that time. Right now we are finding the fish in 15-30 feet and catching them on rigs and redtails and creek chubs. For photos and videos on some of the happenings with our guide service (and general outdoor activities) follow us on Facebook, Instagram and Twitter please. Enjoy the day, Walleyedan
---
June 27, 2018
Hello to all of you reading this! Hey, just incase you didn't realize it either, but next week is July already! Fishing has been good, especially around this current full moon. We are catching some nice fish and most days have been successes. Walleye, bass (large and small mouth), pike, pan fish, musky, dog fish, perch, rock bass, it's been a blast! We've been fishing in and around the weeds for the most part and leeches are doing the trick most days. Gull has been good, but we have caught a couple of pigs on both Whitefish and Pelican in the last week. Bass have been destroying the baits and I'm just hoping this continues the rest of the summer. If you would like to get on some fish, my suggestion is to book now, especially this week as we have some openings! Call Shelley today at 218-839-5598 and book a guided trip with one of our guides. If you would like to see daily posts, follow us on Instagram,Twitter and Facebook too. Hope to see you in one of our boats this summer (fall or winter). Walleyedan
---
June 11, 2018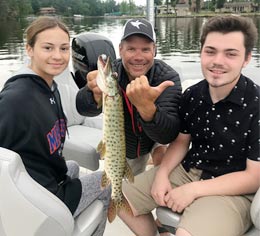 Hello! We've pretty much got a rain day going on today and it gives men a chance to try and get caught up on some stuff, this report is one of them. Fishing has been decent. We have been catching all species (including musky). On my trip this morning, I had a young man catch a Gull Lake musky, the first that I have had in my boat out of the Gull Lake Chain. We were trolling a Rapala Shadow Rap when the fish hit. The walleye action has been ok, and we have been catching some nice ones. The biggest one in the last week was a 27 incher caught by Nate Windschitl, he caught it on Gull on a slip bobber and leech. The bass action has been good too, I had a mother and son (Michele and Ian) trip the other night and we caught a nice batch whipping worms under docks on Gull Lake. It's that time of year, where the water temperature is up and the fishing action should be good most days! You might have to switch gears and fish another species from time to time, but the summer peak is about to hit! The new Larson FX2020T has been solid, and now that it is almost completely rigged, I am really loving it! The Humminbird Helix 12's are incredible and I am really loving the down imaging and also my new 15′ Talon! Another tool that has become extremely useful is my 15′ Talon (shallow water anchor), I use it daily for multiple purposes! We have been fishing Gull, Whitefish, Mille Lacs, North Long, Round and a few others in the area. If you want fish and don't care to keep them, Mille Lacs might be a good bet! The chances of catching a trophy smallmouth are good and the walleye action continues to pick up. If you want to keep up on other happenings in the Walleyedan world, follow us on Facebook, Twitter and Instagram please. If you want to book a trip, call Shelley at 218-839-5598 or email walleydan@walleyedan.com. Thanks for reading, Dan
---
May 30, 2018
After a late ice out, the water temperatures are moving up the thermometer quite fast! What an awesome Memorial Day Weekend! And thank you to all of you soldiers that died while fighting for our country, God bless you and your families! As we move out of May and into June, it's time to put the turkey hunting attire away and get the hooks sharpened and the new line on the long rods. I can't wait to get my hands on some of the new Walleyedan custom fishing rods, they should be here with 10 days or so. I will be testing out the actions and getting them all dialed in before they will be on the market. Fishing has been heating up, just like the water and air temperatures. I was on Mille Lacs yesterday and it was pretty slow, but I am going to blame that on the thunderstorm that hit the night before. We did however have a good time anyway and Brian boated his first ever walleye (he caught 3). He also boated a huge smally that measures 21.5 inches and was a fatty! Gull has been decent and so have some of the other Brainerd lakes. The main concentration of fish are still up shallow and we've been catching a mixed bag. I've been patiently awaiting my new Larson FX 2020T, and I'm hoping tomorrow is the day I get to see it. The Humminbird Helix's are awaiting as is the Terrova, Vantage and new 15′ Talon (shallow water anchor). By the looks of things, it' going to be one heck of a busy summer! I think today alone Shelley booked 12 or more guide trips. If you are looking to get out on the water this spring, summer fall or winter, please call Shelley at 218-839-5598 or email us at walleyedan@walleyedan.com. I'm sorry that I haven't been keeping up on this fishing report! I've been busy hunting and fishing! If you follow us on Walleyedan FB, Twitter and Instagram you will get some info there too. Our guides are not just walleye fishers! We fish all species and many of the area lakes! Thanks for reading and I'll talk to you later!  Walleyedan
---
March 10, 2018
With the walleye season officially closed here in our area, that means it's pan fish time. We've been out catching both crappies and sunnies and catching and occasional bass by accident too. After a little saltwater fishing (probably from shore), it's off to Winnipeg for some "greenbacks". If you haven't experienced ice fishing on Lake Winnipeg, I would suggest you try and make it up there. It's the only place I ha e been where about every mark that I see on my Vexilar makes my heart skip a beat. That next fish might be the biggest walleye you have ever caught! Just like most things, it's not as good as it once was but it's still better than about any other walleye fishery. I'll try to post some photos and video to the Walleyedan Facebook, Instagram and Twitter accounts. Please follow us on these sites to get more info on past, present and future adventures. We also have a YouTube channel. We have been booking guide trips quite regularly and it's looking like we will have another busy season on the water around the Brainerd Lakes Area. Call now to get the dates that you want. We will fish any species you are wanting, or if you leave it up to us, we will chase whatever is most likely to bite at that time. Right now we have about 3 feet of ice on our lakes and that is covered by about a foot or so of snow. So at this rate, it's going to be awhile before we are floating in the boats. If you are interested in fishing crappies, late April and May should be good. I'm hoping to see my new Larson FX 2020T fishing boat on or before May 4th. Our walleye opener is May 12th. Hope you have a good day and I'll talk at you later!, Walleyedan
---
January 23, 2018
Good afternoon! How's your day going? Besides having this sinus crap, I'm fine, thanks for asking! Just like always, lots of irons in the fire and some of them are starting to take shape! We've got the SnoCub and it's sweet. We are going to use that for shuttle service on Gull Lake and also for our guided fishing trips. Allyn, Chad and Ryan were the first to go on a guide trip with the SnoCub in tow. We caught some walleye's but I sure could have uses the old saying, "shoulda been here yesterday"! And I wouldn't have been lying either. I had given away a trip through www.snobearusa.com and Luther Chevrolet in Hudson and the winners fished with me on Friday morning. Jay and his father in law caught their limit of Gull Lake walleye's in a couple of hours. We were using jigging spoons tipped with fathead heads in 37 ish feet of water. It was actually one of my better trips on Gull in quite some time. I was up on Pelican the next day and it wasn't so hot, but thanks Cully and crew for booking me and Im glad you found some the next day. Pretty typical winter fishing in the Brainerd area, one day you nail em and the next you get nailed! Speaking of getting nailed, the cities got nailed with this last snow and we DID NOT! Gull Lake has some snow over the top of the ice, but not a lot. It's making for pretty decent travel. The ice is not as thick as one may think, but the sheriff did make the AOK call for the Extravaganza to go off as planned on the 27th from noon until 3. We will be shuttling people to the "big show" starting at 8:30 Saturday morning and we have a list taking shape already. The first 100 people that get shuttled ($25 round trip) get a free drink from Jakes on the Lake. We will be leaving from the Quarterdeck resort and you will be able to park in their lot or on the ice if you are using our SnoBear/SnoCub shuttle service. If you are just wanting to get out and about to the many different bars/restaurants on Gull, just email us and we will schedule you in. If you are interested in booking me for a guided fishing trip out of the SnoBear, please give us a call and we will go chase down one species of fish or another! For those of you thinking that you want to be done with winter, maybe it's time to schedule me or one of our guides for this coming season. People are making their plans already and it seems like we may have another busy season up here in the lakes area of Minnesota! Thank you for reading and thank you Lord for all!, Walleyedan
---
November 18, 2017
Hello! Novembrrr is here and it's been a chilly one. The boat has been sold, so it's been ducks and deer up until here. Soon things will change and the SnoBear will be back in action. In fact, there were ice fishers out on North Long 371 Bay today (November 18th). That's a pretty darn early start to the ice season. The big lakes are still white capping and by the looks of the forecast, we might be waiting for awhile yet for them to be covered with ice. We have been getting calls for ice fishing trips and we're currently booking trips for the 2017-18 season. Most of our guided trips will be near our home in the Brainerd Lakes Area, but we will certainly venture out if there is a calling. Mille Lacs will be fun to fish this winter, and it will be nice to have a chance to bring home a fish too. The SnoBear is a versatile ice fishing machine and we can tailor the trips to your liking. If you would like to book an ice fishing adventure today, call 218-839-5598. Happy Thanksgiving!, Walleyedan – p.s. Go Warrior and Patriot football teams!
---
September 24, 2017
Hello from up in the sky!  My son and I are in flight to Idaho in search of elk.  Actually it's way more than just elk.  It's father son bonding and also some brother bonding, as we are meeting up with my brother John (who lives out here).  As an outdoorsman, the mountains are a special place and we are looking forward to what is to come!  This hunt is an archery hunt and we are legal to shoot either a bull or cow elk.  The weather looks good and our timing should be good to hear a bugling bull or two.  If you're out hunting, I wish you well.  Fishing…  Well, I will admit that I personally have not been knocking the snot out of them.  In fact, I can't remember my last good trip!  It will change and I'm going to give it 10 more days before things get good and consistent again.  This will be in perfect time for the 5th annual Walleyedan's Fishing To End Hunger walleye tournament on the Gull Lake Chain.  The tournament is based out of Bar Harbor Supper Club on October 7th and as of right now we are getting close to filling up the field of fishers!  Gull has really caught fire around tournament time the last couple of years and it's looking like it may happen again this way this year.  Big chubs, Jigging Rapala's, night crawlers, jig and minnows, cranks and about every other conceivable walleye presentation will be used to try and coax some walleye into the boat.  The whole chain of lakes is fair game and each team is allowed to bring 5 fish to the scale (with only one of them being 20 inches or longer).  You still have time to sign up for this charitable event and we would love to have you come join us in raising money to feed people in need of nutritious meals here at home and around the world.  For more info, go to www.fishingtoendhunger.com.
Heading for the mountains, Walleyedan
---
September 4, 2017
Hi! It's Labor Day eve and the air temperature is taking a nose dive. School starts tomorrow, the Minnesota State Fair closes down tonight and hunting season has begun. Times they are a changin, and soon the leaves will be too (actually they are already). It has been a good summer and I would like to thank all of you customers that spent some time (and cash) with us, we truly appreciate all of you and we hope you come back this winter for a guided SnoBear ice fishing trip or at the very least come back next open water season. We would also like to thank all of the guides that worked for us this season, I believe our numbers were up once again and this is a testament to you! Thanks for all the late nights of rigging and early mornings of trying to put those customers on the hungry fish! As the guide calendar starts to slow, I would like to remind everyone that the walleye fishing will get good. Less people on the lake and good fishing is on its way. The walleye's have pushed out of the shallows and we are starting to see them move to the depths. I'm hoping this most recent cold front doesn't freak them out too much because Bruce and I have customers in the morning. If you would like to book a guided trip for this fall, please give us a ring and we will try to put you on em! October 7th is going to be a big day on Gull Lake, we are hosting the 5th annual Walleyedan's Fishing To End Hunger walleye tournament at Bar Harbor Supper Club and we already have 88 boats signed up. We have a permit for 120, so if you have any interest in fishing, please go to www.fishingtoendhunger.com and sign up! $15,000.00 for the winning team this year and many more awesome prices for both the fundraising side and the fishing side. In fact, on the fundraising side, if you are fishing and raise $500.00 or more for the charity (Kids Against Hunger), you will get a 8 inch KDrill complete with a Milwaukee 18 volt cordless, brushless drill. Sign up today and help us to keep people fed here locally and around the world. Bless you all, Walleyedan
---
May 23, 2017
Good morning! I hope the sun is shining where you are at, it's been awhile since we have seen it here in the Brainerd Lakes Area. But, it sounds like it is supposed to sow itself tomorrow and I'm hoping that happens. I have been on the water a fair amount and have also spent some time in the woods chasing turkeys at the 11th hour. Fishing is good and should get even better in the next two weeks. I have spent the majority my time on Gull Lake and we have put some nice fish in the boat. The big ones have made a comeback and we are just hoping that the young bucks are somewhere to be had. Yesterday I was out with 4 men and we worked it pretty hard. For those that don't have patience, this would not have been a trip for you. We caught 6 fish, all over 20 inches. Including a 24, 25 3/4, 26 and 27.5, nice walleyes anywhere, but really nice to see coming out of Gull. We caught them in 15-25 feet. The new Larson FX 2020T is decked to the hilt with my Hummingbird electronics and MinnKota trolling motors, this boat is SOLID and a truly awesome guiding machine! The summer is looking to be a busy one, so if you are interested in coming up to the Brainerd/Mille Lacs area, please give us a call at 218-839-5598 and book your trip or trips. Whether it is smallmouth or walleye on Mille Lacs or any species here in the Brainerd area, we will have a guide that can put you on them! Whether or not they bite, that's going to be up to your talent level! But we will offer you up advice, and try to give you the best opportunity to catch some! Bottom line, for you, it's better than working so book today.
p.s. Registration and sponsorship opportunities are open for the 5th annual Walleyedan Fishing To End Hunger walleye tournament on Gull Lake. Have a great day, Dan
---
May 8, 2017
Oh boy has it been an interesting week. Life here on this earth is getting crazier by the day, can you feel it? Let's just say if you can't, your lost! The Minnesota spring turkey season has been a BLAST, and it will continue this week as I and a number of other folks will be heading to Camp Ripley for the 2017 Camp Ripley DAV turkey hunt. I've participated in this event for a number of years and have always enjoyed helping out one of the DAV's. After I'm through with the hunt, it is time to put things into high gear for the opening of the Minnesota fishing season. The Larson FX 2020T is in the garage and needs a few finishing touches before it touches the water on opening morning. I'll be opening up with some customers this year because of a high demand for opening day trips this year. My parents are going to have to wait for a bit. I'm sure Ike will be on the pier. The guide calendar is busy and I think the open water season is going to be nuts! Hopefully the fish go nuts and bite all season long too. I have been wrapped up in the turkey hunting and my new boat has only been on the water for a little break-in period. But, it knows that it is going to get "worked" the remainder of the season. I'm going to get "worked" too, so I will take all prayers from those of you believers. Wisdom to know where the hungry fish are, patience with people and a body that holds up to the rigors of being a fishing guide. Thank you and I'm guessing I'll see you on the water here or there. Walleyedan
p.s. The 3rd annual Lil' Fry Fishing Tournament will be held off the docks at Bar Harbor on Saturday from noon until 2! Lil' Fry, big checks!! We have drawn the participants for this year, so you will have to wait and get your name in the drawing for next year! See you there.
---
March 22, 2017
It's March 21st, officially spring and the calendar has just started to get really busy! Winter in Minnesota gets a little old, especially the older I get. Spring on the other hand is a new beginning and it means a lot of things to the outdoors person. I'm thinking a last crack at the Lake Winnipeg greenbacks, Rainy River walleye and sturgeon, turkeys, crappies and eventually opening day on the inland lakes. We are starting to prepare for the upcoming guiding season and the phone has already been ringing. Shelley is booking trips about daily and the guides are starting to get things in ship shape for another season on the lakes of Minnesota. My new Larson FX 2020T is getting the finishing touches put on it this week and I'm hoping to get it in ship shape so I can get it up on the rainy river before April 14th. We'll just have to see if that's in the cards. A final trip to Lake Winnipeg is looking like it is in the cards and I have a feeling that there is a HUGE greenback that has my name on it! The SnoBear is not quite ready to be put into hibernation. I am so thankful that I get to guide out of two of the finest crafts (Larson 2020T and SnoBear TL) in the fishing industry. My new Larson FX 2020T is going to be complete with a 200 hp Mercury Verado, Hummingbird Helix G2 12's, MinnKota Terrova and Vantage trolling motors, a 12'Talon and Cannon rod holders. I'm trying to decide on whether or not to wrap the new craft, we'll see. My last years boat is still for sale and it is currently up at C&C Boatworks in Crosslake. That boat is a dream and I know you can get a good deal on it right now! The SnoBear is going to be for sale too, it's last years model. Pricing? Not sure yet. I hope all of you continue to follow the "happenings" on Walleyedan Facebook as well as Instagram and Twitter. We will be keeping you posted on the hunting, fishing and whatever else is going on in this crazy world. For now, I gotta go. Lets go Wild!, Walleyedan
---
February 28, 2017
As we enter into March, and start losing snow and ice the pan fish action really starts to pick up. Safety needs to be your first thought, but when you know the ice is still safe there is no better time to get out there and get after the crappies, bluegills and perch. Walleye, pike and bass season on the inland lakes closed on the 26th of February and will reopen on the 13th of March. Between now and then, we can still get you out and after bigger fish, we will just have to head north and boy can the fish ever get big up there! I'm talking Rainy River walleye and perch, once the river opens up. And with this warmer than normal late winter that we are getting, it's probably going to happen sooner than later. A walleye trip to Lake Winnipeg is also on the docket and it's all a part of the SnoBear Migration! The migration is when a large number of SnoBear owners head up to the BIG lake for some big Canadian greenback walleye's. These fish are enough to excite even the fair weather fishermen and women. That next line that you see on the Vexilar (sonar) could likely be the biggest walleye that you have ever seen, that's why I go. Once that trip is over it's going to be time for some more late-ice panfish action and then the new Larson FX will be about ready to rock! I am looking forward to my 2017 Larson FX 2020T, this boat is the ideal rig for big water and is the perfect guide boat (dry, roomy, stable and really fun to fish out of). Our guides are ready for another busy season on the water and the calls are coming in already! Thank you for reading my "report" and please give Shelley (my wife) a call when you are ready to book a guide trip with Walleyedan's Guide Service (218-839-5598). Go Wild, Walleyedan
---
September 13, 2016
Good morning! I am writing to you right now because I was cancelled this morning! Charles said it was a little blustery, and we are going to get him back out probably tomorrow. Blustery? Maybe for someone from the south, but I'm afraid this is going to rank up there as a "mild" day as we move along into the Minnesota fall and eventually that one word that starts with a W! So, anyway, being cancelled this morning gives me a chance to get some other things done such as this "report". I was out yesterday in the morning and the afternoon, the Gull Lake walleye bite has not fired-up yet! There may be a day or two out of the week where they chow, but the "loads" of young perch are still out there and the walleye's are plump. Things are going to change quickly, because there are numbers of walleye's out there! We caught 20 some walleye's yesterday, but only had a couple that were legit keepers. We are starting to find the fish moving out of the shallows and exposing themselves down as deep at 40 feet. Water temp is going to drop fast and this will trigger the fish into realizing that the cold water months are right around the corner! Have you signed up for the Gull Lake walleye tournament yet? We have 59 boats signed up and we are hoping to reach the 90 to 100 mark by October 1st! Go to www.fishingtoendhunger.com to sign up! Thank you Vexilar, K-Drill, Larson FX, SnoBear, Ice Castle, McDonalds and all of the rest of the sponsors that are helping to make this a great event! $10,00.00 for first place!! If you are not a tournament fisher, and just want to get out and fish, call Shelley at 218-839-5598 and she will book you with one of our fine guides! Game On! Thank you for reading and God Bless you all!, Dan
---
September 5, 2016
Happy Labear Day! Got my first black bear last night, and we got it on film. Pretty cool sport and quite an exciting night in the tree. I though I was going to have to push the bear back down the tree with my arm, or crack out the 870 that was resting behind me loaded with some Federal slugs. But instead, I went to full draw with my Gearhead compound bow and I put the arrow right through the liver and then some! It ran off about 40 yards an expired. We are going to start filming weekly and will be uploading our stuff to YouTube. If you have a creative title for us, please email me. So, the first hunt of the season is in the books and it sure got me in the mood. By the way, I made about a 4 yard shot and the arrow is now washed off and ready for our trip to hunt elk with brother John later this month. Fishing? Oh yeah, we are doing that too! The guide service has had another really good year and the fishing wasn't too bad either. We did hit a mid-season lull but that should be turning the other way about anytime now. I would like to take this moment to thank each and everyone of the guides that did trips for us this year. The regulars were rock steady, but the fill-in's were awesome too, thank you all. As we move into fall, most of you know the walleye fishing (actually all fishing) gets good. So, when you are wondering what to do to get away from the daily grind think about booking a guided trip with one of our guides. These next few months will cruise on by and pretty soon the K-Drill and Vexilar will be put to work. If you are a real planner (like me ;)), maybe you should be thinking about booking a guided winter trip with one of our guides! The SnoBear will be greased up and ready to rock!! Enjoy this day and God bless you all, Dan
p.s. We actually need to vote for Trump whether you like him or not!
---
July 11, 2016
Hello! I'm reporting in from Lake Shore, MN right now and the rain has been coming down HARD for quite some time! All of our trips have been cancelled today and this gives me a chance to say hello and get this outdated "report" up to the minute! We have been on the water a lot and the fishing has been pretty darn good. The walleye bite on Gull has been starting to taper off but it sounds like Whitefish may be the place to wet your line for a walter or two. Although, Gull has still been kicking out some decent ones during the early morning and evening hours. Gull has also been really good for both bass and pan fish! I've had some trips as of late where we are boating some largemouth bass up to 19.5 inches. I had most of the family out yesterday and we piled up some blue gills and had an awesome fish fry last night. We will have to see what this latest storm is going to do to the "bite", but I would say if you are just looking for fish to get the rod bending that we should be able to make that happen. If you are only looking to catch a meal of walleye, you might want to book an early morning trip or an evening trip. The ICAST show is this week in Orlando, Florida and I'm thinking I may head down there for a day and check things out! It's always fun to see what is going to be changing the game for the upcoming year, and this is the place where all the new and exciting product is shown! So, that is the scoop in a nutshell and until next time, why done you check in with us on Facebook, Twitter and Instagram! Bye for now!, Walleyedan
---
June 25, 2016
It has been a good season thus far and we're hoping the fish continue to bite! With the water temperature on the rise, the fish are going to start changing their habits a bit and it will be our job to adjust. We have been spending a lot of time on Gull, but we have also been on Whitefish, North Long, Mille Lacs and a number of other area lakes. The walleye that we are finding have been shallow, but like I said things are starting to change and we will start changing tactics. Last Saturday my mom, dad and I had a day! It was the 33rd annual Confidence Learning Center Fishing Classic and we won the walleye division and also had lunker walleye and lunker bass on the day! We were (are) feeling pretty good, and to take the walleye division 2 of the last 3 years feels really good! We caught 2 of the fish that we weighed on leeches and one on a Jigging Rapala. As we move towards the 4th of July, the guide calendar starts to get a little busy. And if you are interested in booking a trip with one of our guides, I would suggest you make the call to Shelley at 218-839-5598. If you are looking for a tournament to fish in October, I would suggest you visit www.fishingtoendhunger.com, you can help a charity and win some BIG money!! Thanks for visiting our website, Walleyedan
---
May 12, 2016
Craziness!! It's go time and I'm getting the list whittled down little by little! So much has happened dueling these last couple of months it's unreal. But, the bottom line is the fact that the Minnesota Fishing Opener is at midnight tomorrow. We have a very busy weekend as a guide service and then mix in the Lil' Fry Fishing Contest at Bar Harbor, Mac and Elizabeth's birthday party on Sunday and like I say…craziness! But, it's a good craziness. Have you heard? Of course you have, this is the BLA! We have moved from one location to another in Nisswa. We are circling the wagons and are now located in the building right between Holiday gas station and the waterslide. We are actually on the east end of the water slide parking lot, perfect location. We also have a new satellite location over on the shores of Lake Mille Lacs! We are going to have a presence at the Garrison Creek Marina. The fishing over on the big lake is going to be incredible this year!!
As for fishing, the crappie bite has been pretty darn good and the walleye forecast looks good too. The only thing that looks like it will get in the way is a cold front, temps are supposed to be near the freezing mark on Saturday morning! We are running there same guides as we have the past few years with veteran Bruce Meinz leading the charge. I'm doing more trips this year too and we are hoping to keep the rest of the crew hopping as well. The calendar is getting marked up and the phone has been ringing daily, call Shelley at 218-839-5598 if you would like to book!
For now, I most get going. I hope all of you have an awesome opener and next time you see us at the shop make sure you swing in!
p.s. I almost forgot…we are putting on a walleye seminar tomorrow night at the Brainerd High School, it's free and open to the public! Have a good day, Walleyedan
---
April 31, 2016
Good morning! The last day of March, 2016! Crazy!! Time fly's when you're having fun, right? Well, most days have been fun and as we move into April, things are going to get even more fun! Crappies, Rainy River walleye and sturgeon, turkeys and then will come our MN Fishing Opener (May 14th). For now, it's down to the Northwest Sport Show in Minneapolis for me. I'll be representing my sponsors, including Larson Boats! I'll be at the Hannay's both all day Friday and most of the day on Saturday. Please stop by and say hello. I'm so excited to get the Larson FX 2002T back on the water. We have been booking guide trips daily and all of our guides boats are rolling off the line in Little Falls, MN as I speak. So, if you are looking to book myself or one of the other "Walleyedan" guides, please give Shelley a call at 218-839-5598. I have a feeling that with the early open water, people are going to get the itch to fish! We are planning on running the www.walleyelotto again this year and will be giving away some nice prizes again! Congratulations to Brad Varner, the winner of last years contest!! Hey turkey hunters, have you checked out the Mills Fleet Farm website for the list of seminars? Food plot seminars too! I'll be in Oakdale and Brooklyn Park this Sunday to talk turkey, so come out and I'll get you all jazzed up to whack a longboard this spring!! 11-12 in Oakdale and 2-3 p.m. in Brooklyn Park. Have a good day!, WD
---
March 1, 2016
The walleye season is over until May 14th here in the Brainerd Lakes Area. So I guess that means it's time to head north to Lake Winnipeg! If you have not made this trip, I would suggest you give it a whirl. Big lake, big fish and big fun! The Sno Bear Migration is happening later this month and it's always a blast! I'm looking forward to seeing some big red lines on my Vexilar FLX 28 and hopefully I can catch the biggest walleye of my life. I was given a Salmo Minnow (sinking) by Steve Baumann (owner of Vexilar/Salmo) and he told me it was the "ticket" last time he was up there. I tried it in the tank and it has awesome action, and it lands upright each time when it hits the bottom. Not too bad for a bait that was designed for open water fishing!! I'll keep you posted, but if you are heading up there, you might want one or two for the box. I will also have the K-Drill with me and will give it the test on both the Eskimo powerhead and the Milwaukee Fuel cordless 18 volt brushless drill. I'm excited for Winnipeg, but a little Florida sunshine sure would feel good right now too. I was at the Outdoor News Deer and Turkey show last weekend and had a good time. I got to bond with my daughter Alex for a few days and we also did our first seminars together ("Introducing Youth to Hunting"). Thanks Outdoor News for putting on a great show, we really enjoyed our time in St. Paul and look forward to coming back next year. Turkey season is right around the corner and if you live up in this neck of the woods, don't miss the NWTF Heritage Banquet at the Nisswa American Legion this coming Saturday (March 5th). Bye for now!, Walleyedan
---
February 10, 2016
Good morning! It's a nippy one here in Lake Shore, MN but looking ahead to next week I like what I am seeing!! Maybe this "wimpy" winter is going to be done with! If so, I would have to say that it will have to go down as the wimpiest I have ever experienced. So, with that being said, it will get to 8 or 10 below again tonight and we are still making some ice. I have the Cemstone crew out both tomorrow and Friday, so I will have to try and see if I can locate some hungry fish. The walleye definitely showed their teeth last Saturday at the Brainerd Jaycees Ice Fishing Extravaganza. They ruled the upper half of the leader board and I knew a few people that were winners!! We were not one of those, but we did have a tip-up go up and there was a fish there for a moment. Bro-in-law Ryan also had a bite, that was it for our small party of 5 this year. The weather was really nice, and once again the contest was very well organized and fun to fish. Most of the walleye were caught in 40-60 feet of water. But, that does not mean that all of them are at that depth, in fact I was out last week with Robin and Jennifer and we caught 4 keepers and lost a couple of others (on tip-ups) in 24 is feet of water. If you have an underwater camera, I would suggest you either find a rocky piece of structure or you set up on the edge of the weeds. The pan fish action has been decent most of the winter and should get better as we move towards the end of Feb. and beginning of March! It's fun to be out there in a hoodie hopping around from hole to hole, catching rays and pan fish. I'm also looking forward to a Winnipeg walleye trip, can't wait to set the hook on some of those awesome specimens. That's it for now, time to go see Kyle up in Pequot and get my ears lowered! Bye for now!, Walleyedan
---
January 18, 2016
Good morning from frigid Lake Shore, MN.  At 20 degrees below zero I'm thinking I should be able to use the word frigid, don't you think!  Bottom line, we are making ice and that is a necessity for our area!  The Brainerd Jaycees Extravaganza has been postponed until February 6th because of inconsistent ice depths.
This most recent cold snap will certainly do wonders for the ice and people are driving full-sized trucks in many areas already.  As for the fishing, it's been o.k..  We are catching some walleye's, pike and panfish in the Brainerd Area.  We (the family) slept out in the new fish house this last weekend and had a good time with the Feltz's and the Elsenpeter's!  Watched some football, caught some crappies and pike and got a few hours of sleep.
I also had the Cisco Systems crew out, and their group consisted of many folks from out of the country!  The tip-ups were going up fairly consistently and I believe all of the 13 had a crack at a pike or two!
The house will soon be headed to walleye country and hopefully we can find a nice spot with some hungry fish.  The SnoBear has been in action a lot as of late and this machine never ceases to amaze me (or others) as to it's incredible technology and durability!  The thing is an ice fishers dream and if you are interested in taking a trip, let us know!
One piece of equipment that has absolutely impressed me as well is the K-Drill auger!  You will not even believe what this thing can do.  I've been using it hard for the last month and it is the most impressive tool I have used since the Vexilar!  A cordless drill and this auger bit will totally impress you.  It's lightweight, fast cutting, quiet, smokeless and it has reverse so you can shoot the slush right back down the hole.  Go to our Walleyedan Facebook page and check out some of the videos on this product!!  If you are interested in booking a guided trip, give us a call at 218-839-5598!  Have a blessed week!, Walleyedan
---
December 9, 2015
Good morning. And that it is, it's absolutely gorgeous here in Lake Shore, MN this morning. It's December 9th and we should be walking on Gull lake. Instead, I have had my Larson FX202T fishing boat out on the water the last couple of days. I've caught some walleye's, but they weren't really jumping in the boat while I was out there. Didn't really bother me too much though, the peace and quiet is awesome all by itself! We are certainly not getting the jump on the ice fishing like we did last year, can you say extremes. That seems to be the way the world is rolling as of late! There are bays and some of the smaller lakes that are frozen, but I don't feel too good about venturing out until next weekend. In fact, we are doing the January Mills Fleet Farm Walleyedan end cap from the boat, I do believe. So, for now it's time to jump in the boat or get on stand! Or maybe go try to jump a grouse or rooster somewhere. Whatever the case, we are still booking guided SnoBear trips and eventually we will be out walking on ice. If you are looking for a gift idea for the sportsman or woman in your life, we have some pretty cool wooded gift certificates for either open water or ice fishing! Enjoy today, you never know what tomorrow will bring!
p.s. I am so excited to try my new K Drill!! Now that's a gift idea…hook the K Drill up to your cordless drill and your good to go!! God bless you all, Walleyedan
---
October 13, 2015
Good morning! It's not quite as choppy out there today, but that northwest wind is still ripping pretty good. Water temperatures are in the 50's and the Gull Lake "bite" has finally picked up (now that everyone has left)! Our Fishing To End Hunger walleye tournament on the 3rd was a success, thank you to all!! The walleye's actually had just started to cooperate right before the tournament day..timing is a lot! Although this is the time to fish, it's also the time to do so many other things. In fact, today is the day the pontoon goes back to C&C Boatworks in Crosslake and it's also the day I get another crown in my mouth, yippee!! I'd rather be hunting (or fishing, or cutting wood or shooting ducks or anything). But, life needs to go on and I need to take better care of my body. I was out deer hunting the other day for the first time this year and neither my son nor I saw a whitetail while on stand, although we did spook some going in. I normally don't start putting in my "tree time" until we get little closer to the end of the month. So, it's time to get back in the Larson FX 2020T and find some hungry walleye's. The have been biting hard baits (Moonshine Shiver Minnows and Jigging Rapala's as well as the soft, juicy and chewy red tail chubs. the fish have been deep, shallow and everywhere in between, I don't stop until the Hummingbird tells me to stop! If they bite, great, if not it's on to another school. My last trip on the lake was Saturday morning with Keith Ballard and Judd Stevens, two guys that can play hockey and that enjoy the outdoors! We caught them some dinner and had a good time. Gotta go get numb! Walleyedan
---
September 7, 2015
Labor Day is coming to an end, I hope you didn't labor much!  I was out on the water with David and Becky Watson and their two grandchildren (Jaden and Andrew) this morning on the Whitefish Chain.  We had flat calm conditions for the majority of our time on the water but we did manage to gather a good catch of walleye and crappies.  The most recent heat wave had slowed the action down a bit, but I expect things to rebound quite quickly as the nighttime lows are going to be in the mid 40's to mid 50's.  The fall walleye bite is going to happen any day now and if you would like a chance to get in on it I would suggest you book one of our guides today.  The mid-week fishing can be some of the most peaceful and also some of the better fishing of the year.  We are using both live and artificial baits and most people will agree that this is the time to hit the water for about any species that swims.  As the water temperature starts to cool down once again we will be finding the walleyes off the edges in 25-45 feet.  Book your guided trip today by calling 218-839-5598 and Shelley will set you up with myself or one of our other guides!  Walleyedan
---
May 4, 2015
School is out and the fishing is starting to pick up!  This morning was a little tough because of the storms that rattled the windows last night, but overall things are starting to kick into gear.  I was out last night with Mitchell Anderson and we had a fun night catching walleye's in the Brainerd area.  We even fished into the night a little and caught some on cranks!  The smallmouth bass on Mille Lacs have been going pretty good, but it sure would be nice to get some stability in this weather.  Our guides have been putting in some hours on the water, but things will really kick into gear next week!  The water temperature this morning on the Whitefish Chain was right at 60 degrees and we caught our walleyes in 12-17 feet of water on jigs and shiners as well as Jigging Rapalas.  If you have not heard about the www.walleyelotto.com, check it out.  We will be updating the page as bigger fish start to roll on in, "Pike" Mike McMaster of Illinois is on top of the leader board as of today!  Book a trip with us and you will be in the lotto!!  Have a great day, Walleyedan
---
April 14, 2015
Spring is in the air and Gull lake is open!  It's also about time for the turkey season to begin (Wednesday) and if you want to take a last minute trip to the Rainy River, you better do that too.  I had heard the DNR had extended the catch and release sturgeon season, so check out those regs and if you want to go let us know!  I was up there a couple of times last week and Nick has been up there a couple of times too and the fishing is pretty darn good!  Both Elizabeth and Mac caught their first sturgeon the other day and it was pretty exciting!!  The lakes around our area are warming up and the crappie action is going to get good really soon!  So if you are interested in a guided crappie trip, make sure to call Shelley and get in the book!  We are also having a kids fishing contest (ages 6-12) off the docks at Bar Harbor coming up on opening day, sign up at the Walleyedan kiosk at Mills Fleet Farm.  The Walleye Lotto (www.walleyelotto.com) starts on May 9th too, so make sure you book your trip so you have a chance to get on the leaderboard!  Lots happening, so enjoy this beautiful weather and make sure you book and tell your friends about Walleyedan's Guide Service!  218-839-5598. p.s.  I will see you at the Lambeau Field, Mills Fleet Farm sport show this weekend!! Have a great day, Dan
---
February 24, 2015
Hello!  I am not so sure what your feelings are, but I am getting ready for spring!  Turkeys and fish, boats and gobbles!!  Right now we have about 3 feet of ice covering our Brainerd Area lakes and the pan fish action is about to fire-up!  I was out last Friday and had a good trip, we caught the crappies in 34 feet of water about 7-12 feet off the bottom.  This is fun, but the real fun begins when the fish slide up to the shallow flats and you can lay down on the ice and watch them feed.  I have been doing this since I was a kid and it is one of the most effective ways to put fish on the ice in March and April.  All you need to do is block out the light and hop from hole to hole in search of the ones you want to catch.  I have been really getting the itch to head back up to Lake Winnipeg in search of the giant greenbacks.  Anyone else getting the fever?  I might put together a trip for late March, not 100% sure yet.  If you are ready to book your 2015 open water guide trips, call or email at anytime.  The www.walleyelotto should be fun, and you wont be able to win unless you fish with our guide service!  Say goodbye to the remainder of February and lets get on with some warmer temperatures!!  Good bye for now, Walleyedan
---
January 21, 2015
Good morning from Lake Shore, MN.  What a beautiful day it is, except for some pretty slick roads this morning.  It's almost Extravaganza time and I think everyone and their brother-in-law will be fishing this year!  2 feet of ice, temperatures near 30 degrees and easy traveling on the lake.  Saturday morning the party begins and the lines can be dropped (baited) at noon.  The contest will run until 3:00 p.m. and the winners will be made known.  For you first timers, here are some things to keep in mind:  It might be slippery out there, but some ice creepers to attach to your boots.  Make sure you are legal (MN fishing license and 1 or 2 tickets depending on how many holes you want to fish.  No shelters!  You can bring your sonar and cameras, but don't bring the kitchen sink because you might have a good walk.  Although you could bring a sled.  The contest area covers a large area and the depths vary from 5-70 feet approximately.  I am going to fish between 40 and 60 feet and I will be rigged with braided line merged to a length of monofilament or fluorocarbon.  On the business end, I might just have to use a 1/8 ounce Northland Buckshot Rattle Spoon tipped with a minnow or some worms!  The area can produce a wide variety of fish, from eelpout to rock bass, perch, walleye, cisco, pike and who knows maybe a largemouth, smallmouth or even sucker!  Bottom line, say your prayers and have a blast!  The walleye action was really good yesterday for Nick Miltimore (one of our guides), let's hope things stay this way!  See you on Saturday!!  If you don't like ice, head down to the Minneapolis Boat Show and check out the new Larson FX fishing boats and make a deal!  Out of here, Walleyedan
---
January 13, 2015
Good morning!  That was the fastest I think I have ever seen the temperature rise!  It went from 20 below zero to 10 below zero in about 15 minutes!  We are having a heat wave and hopefully it hangs on long enough to make it through the Brainerd Jaycees Ice Fishing Extravaganza!!  The big day is coming up on January 24th and it runs from noon until 3:00 on Hole-in-the-Day Bay, Gull Lake.  If you are reading this and have not ever experienced this charitable event, you owe it to yourself!  Go to www.icefishing.org to find out everything you would ever need to know about it.  It is not too late to enter, buy your tickets at Mills Fleet Farm today and you could drive away with a new truck.  Brother John, brother-in-law Ryan and a many others are going to be coming from all over the country and world to fish this spectacle and you should too.  The ice conditions are awesome and the fishing is o.k..  The weather report is looking favorable and we are hoping it holds out long enough to make it through the day on the 24th!  This warm up will hopefully get the fish a little more active too.  As far as what to use, where to fish, etc., keep tabs on the Walleyedan Facebook page.  I will try to keep you clued in.  Have a good day and keep your eyes on the PRIZE!  Walleyedan
---
December 31, 2014
I hope you are all healthier than I am right now!  Not the greatest way to finish out 2014, but I guess it could be worse and maybe I am just getting the sickness out of the way and 2015 will be a dream!  2014 was a good year and I am praying and hoping that 2015 will be even better.  Many thank to many people including the my wife Shelley, all of our awesome sponsors (check the sponsors page), all of the awesome people we met along the way this year while filming "We Love It! Outdoors", our guides, all you customers and loyal readers, watchers and listeners.  Thanks most of all to our Creator and the gift that was sent to us in Jesus!  Things don't just happen, things happen with His direction and we will just have to see what shakes out in the new year!  The fishing has been fair to slow on Gull (during the times I have been out) and I have not heard a lot of rip-roaring reports.  Elizabeth is heading over to Mille Lacs tonight on a sleepover, can't wait to get the report and hear the details of this trip!  Mac and his buddy Eric are going to do a little SnoBear fishing tonight and that should be interesting as well.  The ice conditions are good right now and will only get better with each day.  Trucks and big wheel houses are scattered throughout Gull and there is good ice.  We have been fishing the weed edges and have been catching fish on small jigging spoons tipped with minnow heads.  The new season of "We Love It! Outdoors" starts this week, tune on in and have a happy and healthy New Year!  Walleyedan
---
December 12, 2014
We are going to have a little melt-down for the next few days, but thankfully we have a foot of ice on most of the lakes in the area.  Please continue to play it safe and smart, because there are pressure ridges and area that are not "up to snuff"!  Fishing has been good and it sure has been nice to get an early jump on things up here.  Hard to say what the rest of the winter will bring, but so far so good!  The SnoBear (take a look at our SnoBear video) is getting booked pretty solid and I'm looking forward to that first trip of the season.  We just returned from Bluff Bucks Outfitters the other day and let's just say we have a show!  Things did not pan out the way we would have liked, but Jeremy Moore of Dogbone shot a beauty of a buck (on film) the day before we arrived!  With Christmas just around the corner, there are so many things that need to be done.  I'm guessing you have a list a mile long too, today I will try and shorten that list by a 1/4 mile or so.  Unless I get distracted by a deer, my MN archery tag is still open.  So, enjoy today and take advantage of the Minnesota heat!!  God bless you all, Walleyedan
---
November 26, 2014
We have ice!  We also have some open water yet and I think this means that the ducks will get cracked at one more time before the close of the season (Nov. 25th around here in the Brainerd area).  There are definitely anglers out and about on our area lakes and the temperature today is going to make it above freezing for the first time in awhile!  I have been focused on hunting and it has been a good season thus far.  I have not tagged a MN or a WI deer yet, but it's going to happen.  I am not sure that I will get out on the ice before the St. Paul Ice Show because like I say, hunting is still ruling the brain.  The new SnoBear will be with me at the Ice Show on the 5th, 6th and 7th of December and it is rigged with the latest from Vexilar (FLX28 sonar), Humminbird/Lakemaster mapping and the a Jiffy Pro 4 propane auger!  Yes, it also is loaded with St. Croix ice rods and everything else a guy or gal would need or want on the ice!  We are not renting fish house's this year, but we will be guiding out of them along with the SnoBear.  If you would like to book a guided trip, please call or email and we will try and get you on the calendar.  Make sure to stop by the SnoBear, Vexilar/Samo and Jiffy booths at the St. Paul Ice Fishing Show and say hello!  I will be there Friday, Saturday and part of Sunday morning before heading to Bluff Bucks to drop a bruiser with the muzzleloader!  Enjoy your Thanksgiving and reflect on all the things we have to be thankful for!  Also, be safe on the ice and in the woods (and on the roads)!  Blessings to all of you!!, Walleyedan
---
October 23, 2014
October has been beautiful here in central Minnesota and it looks like it will hang on for awhile yet.  I am without a fishing boat, but that will soon change!  I am expecting to get word from Larson Boats any day now letting me know that my new 2020T is ready.  And I am really excted to see and fish from this awesome craft.  It has been another very busy guiding season and if you are looking to get one more trip in, our guides are still ready!  Call Shelley today and book:  218-839-5598.  Hunting season is in full swing too and the whitetail "rut" is about to get hot.  I have been on stand a few times here in MN and will also be heading back to WI to try and pick one off with my crossbow.  The other night here near home was awesome, it was a gorgeous night and I had a good looking spike walk right under my stand.  This is another reason I love bow hunting, you see so many cool things while spending time in the tree.  We are grooming a number of future bow hunters at the Mills Shooting Range.  At archery league we have about 25-30 youth shooters and they are getting dialed in.  This is our future, lets make sure to keep on encouraging them!  Speaking of Mills, make sure that you spread the word amongst your friends that live in district 8, that they vote for Stewart Mills lll!  He is sharp, he is motivated to help our area and this country and he is a hard working American that has (along with his family) helped many, many people out over the years!  And I do not know of any family that has been so gracious with their giving!  Vote Mills for congress!  Enjoy today and I will talk at you later!, Walleyedan
p.s.  The Sno Bear is ready!
---
September 11, 2014
Hello!  Not sure about you, but I have thought many times about those that were killed, injured or lost loved ones 13 years ago today in NY!  And it sounds like we are going after the next group of radicals too, I would not want to be them!  We sure are going through some interesting times.
On a different note, it's hunting and fishing season!  Minnesota and Wisconsin archery season opens on Saturday and I plan on being involved in both of the states archery seasons this year.  I will open up the Minnesota season with my son Mac and then head over to the neighbors (WI) and crack one down with my new Excalibur crossbow.  I will certainly keep you posted on what shakes down there (and here).
The fishing is going to get good, REALLY soon!  I had a good trip last Friday with Dave Copham, Rick and Mick.  We fished Gull and caught 11 walleye's for the pan.  The next day I was on Mille Lacs with Brian and Ray Dewitt and we were after musky.  We ended up with two follows and saw another.  Later that afternoon my wife and son joined me for some nice smallmouth bass action, we caught some big ones!
There is so much to talk about, I don't know where to quit.  I am excited to pick up my new SnoBear and also excited to order my new Larson FX fishing boat.  The SnoBear is still for sale as of today but the 2014 Larson FX 2020 DC has been sold to E.B.!  And how can I forget, it's almost time for our 2nd annual Walleyedan's Fishing To End Hunger walleye tournament.  The big day is October 4th and it's headquartered at Bar Harbor on the Gull Lake Chain.  This is a charity event and the beneficiary is Kids Against Hunger Brainerd Lakes Area.  For more information, go to www.fishingtoendhunger.com!  Sign up today, spaces are becoming limited!!
---
August 1, 2014
August 1st!  Where has the summer gone?  Our guides have been busy, the fish have been cooperating most days and hunting season is just around the corner and through the woods.  Gull Lake continues to produce walleye's in 14-24 feet using jigs and fatheads as well as Lindy Rigs and red tail chubs.  We have spent some time up on the Whitefish chain as well this week and we caught a mixed bag of fish up there too.  Caught some big bass with Matt, Jason and Evan the other day.  Have you signed up for the 2nd annual Walleyedan's Fishing To End Hunger tournament yet?  It's coming up on October 4th and you can win some serious cash!  Go to www.fishingtoendhunger.com for more information.  Are you flinging arrows yet?  Me too, I am excited to hunt with my new Bear Motive 7 compound bow.  Thank you to Marty at the Mills Shooting Range in Baxter, MN for helping me get rigged and ready.  We will put that baby to the test on the Wyoming prairie very soon.  I also need to get the Excalibur crossbow tuned for a hunt with Todd Hess in WI.  Call today to book your guided fishing trips and make sure you tune into www.weloveitoutdoors.com!  Out of here, Walleyedan
---
July 18, 2014
TGIF!  It'.s a beautiful day in the lakes area of Minnesota.  The temperature is up and so is the south wind.  I am planning on heading out this afternoon with Dennis Kamstra and Dennis Neeser for a little walleye fishing.  Tomorrow it's over to Mille Lacs with the Joseph clan for some walleye's and smallmouth bass.  Fishing has been pretty darn good over the past few weeks and I'm hoping it continues.  Our guides have been fishing numerous lakes, but Gull has been the main lake for quite some time now.  The walleye's are biting on the edge of the weeds and are also showing up and eating on some mid-lake structure as well.  If you get get red tail chubs, they are hard to beat but we are also catching them on jigs and minnows.  Some of the guys are pulling spinners too, just depends on the spot and who your guide is.  We all have different fishing styles!  Bass action has been pretty good and we are also picking up some northerns.  Pan fish?  They should be easy to find and catch right now too, they are tasty!  Did you know that they are lifting the night ban on Mille Lacs Monday?  Well, they are and this will make for some pretty happy campers.  The We Love It Outdoors television program is going strong and we are continuing to film for the 2015 season.  In fact, we just returned from southwest Wisconsin where we were prepping for the upcoming crossbow hunt.  If you want more information on the television show, go to www.weloveitoutdoors.com.  If you are looking for fishing guide services make sure to call Shelley today at 218-839-5598.  Have a great day and I hope you enjoy browsing through the new website!  God bless you all, Walleyedan
---
May 12, 2014
The fish are biting and it is about to get really good.  I was out this morning on The Gull Lake Chain with Tim Stockness and we caught about a dozen walleyes, 3 bass and a sucker!  The walleyes were all males and still "ripe", which means the spawn is still finishing up.  We caught the fish in 8-18 feet of water using Northland Fireball Jigs tipped with spot tail shiners.  The crankbait bite has been good too, but during the early morning hours and again in the evening and at night.  A Salmo Hornet will produce some nice fish in the 4-10 foot zone.  The crappies have been going pretty good but we could use another rday of sun and it should get really good!  Puddle Jumpers are tough to beat, but if the cold front moves in I would suggest the real deal (crappie minnows).  Our guides are rigged, ready and will pick you up if you are ready to hit the water!  Call today!!, Walleyedan
---
March 25, 2014
Good morning to you! It's is supposed to be spring, but it sure is not acting like it. The northwest sport show starts tomorrow in Minneapolis and I believe there will be a lot of people with spring fever marching down the aisles of the Minneapolis Convention Center. I will be one of them. I do enjoy all seasons and I still have the Winnipeg "itch". We just returned from the big lake where we filmed an episode of "We Love It Outdoors" with Alex Keszler and Roger Stearns. It was a good time and we caught the fish we were looking for. This fishery is quite amazing and if you get the chance, you must make the trek and drop your baits in on some of these giant greenbacks. There is still many feet of ice up there, and we needed a 20′ plus extension to get through! Rattle baits, plastics, spoons, you name it, it works on Lake Winnipeg. If you are looking for a chance at the largest walleye of your life, this is the place to go! I might just possibly close the season out up there over the weekend but I am going to play that by ear. I was thinking of trying to get my 11 year old son up there to experience this fine fishery..we'll see. First thing is first and that means showing the Larson FX series of fishing boats at the sport show this week/weekend in Minneapolis. I'm sure some of you still have pan fish on the brain and that is good, have fun and good luck! It's hard for me to think pan fish right now after just fighting with some greenbacks. Turkey season is almost up on us too and then you can't forget Rainy River sturgeon and walleyes either. Hard to say how things will unfold, but at this rate we are going to have ice for a while yet. For now, it's time to take one thing at a time and I hope to see you at the Larson Boats booth this week! Enjoy the day and we'll talk to you soon! God bless you all, Walleyedan
---
February 20, 2014
Good morning! The next round of winter is knocking at the door and it sounds like our little melt-down is OVER! I was getting very accustomed to the awesome temperatures and was starting to think open water! Our whole Larson FX Team was thinking open yesterday as we had our annual plant tour and team meeting. Thanks Jimmy Bell for putting this together, it was awesomely informative and we can't wait to see our new Larson FX fishing boats. They will be rigged and ready for the Governors Fishing Opener on Gull Lake in May! Actually well before that. We are hoping to get them on the Rainy River so we can jig up some walleye's and horse in some sturgeon. Speaking of, have you been tuning in to "We Love It! Outdoors"? You can catch the latest shows on the tube or if you have missed them, go to www.weloveitoutdoors.com. The show is on many of the Fox affiliates as well as the Pursuit network and Tuff TV! Well, I best get going, I have a guide trip this afternoon and it's time to check some other things off the list. Blessings to all of you and GO USA HOCKEY…and BRAINERD HOCKEY! Walleyedan
---
January 27, 2014
Good morning! It's cold, in fact school is cancelled once again here in the Brainerd Lakes Area. The Brainerd Jaycees Ice Fishing Extravaganza is in the books for 2014! A man from Pequot Lakes caught a .39 perch in the hole right next to me (in about 60 feet of water), but I could not get a fish to bite. Not many fish were caught period, but another local (from Nisswa) caught a walleye that was almost 5 pounds and he was the grand prize winner!! Fishing in general has been pretty tough and I will blame it on the wicked cold fronts that have been moving in and out of the area. I have open water on the brain and I am getting excited to order my new Larson FX fishing boat. I think I am going to order a 2020 wheel boat this year, so if any of you are interested in buying it at the end of the season please let me know. I am excited to see what this season brings for both Larson and Walleyedan's Guide Service. And of course "We Love It! Outdoors"! Things have been going very well and I am thankful to all of you followers and customers. If you would like to keep up to date, follow us on Facebook, Twitter and Instagram too. If you can't wait for spring to come, book a guided trip out of the Sno Bear or a fish house today by calling 218-839-5598. If you want to try to forget about winter, come on down to the Minneapolis Boat Show and check out the line of Larson FX fishing boats. I'll see you there!, Walleyedan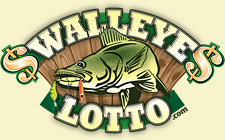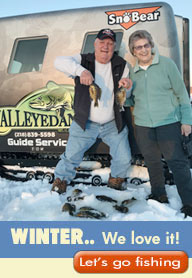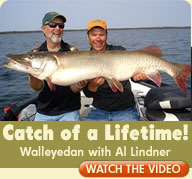 Walleyedan's Guide Service
Mailing Address
9287 Anderson Rd.
Lake Shore, MN 56468
Phone: 218-839-5598
walleyedan@walleyedan.com

©2021WalleyeDan.com