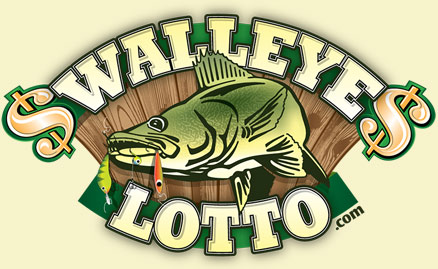 May 9, 2020 is the opener!!
To be a winner, all you have to do is catch a big walleye with one of our guides (open water or ice fishing) this next walleye season. Any lake is fair game, as long as you are being guided by one of OUR guides!
The top 7 longest (in inches) walleye's will win cash and prizes!  The prize list will be posted on this page as we lead up to the opener (May 9, 2020).  We will also post the leader board each week with photos of the big walleye's!  If you catch "Jingles", there will be something extra in it for you.  If you don't know who, or how to identify "Jingles", look at the fish in the center of the Walleye Lotto logo!  That's her!
Tell your friends, tell your kids, tell your coworkers, tell Grandma and Grandpa about the Walleye Lotto and we will have some serious fun with this and you might just CASH IN.
Thanks for fishing with Walleyedan's Guide Service and good luck on the lotto!!
Walleyedan
Leader Board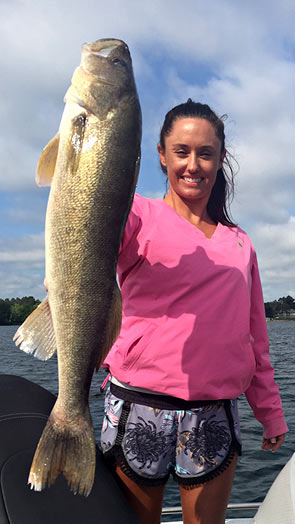 Christine Tarbox 30″ walleye

Harry York with a 28 1/2″ walleye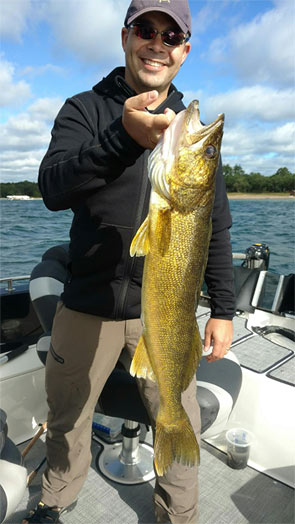 Mike Pricher with  a 28″ walleye

Sandy Schade with a 28″ walleye
Maxx Nelson – 28″ Walleye
Brian – 28″ Walleye
Adam – 27 3/4″ Walleye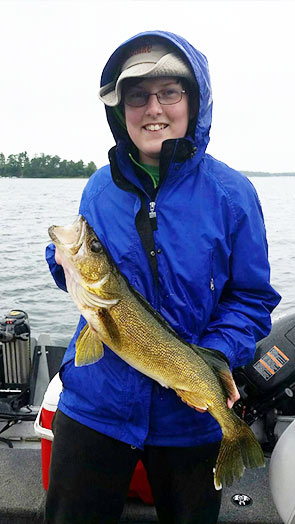 JD Jentges holding his 27 1/2″ walleye
Mike "Pike" McMaster – 27 1/2″ Walleye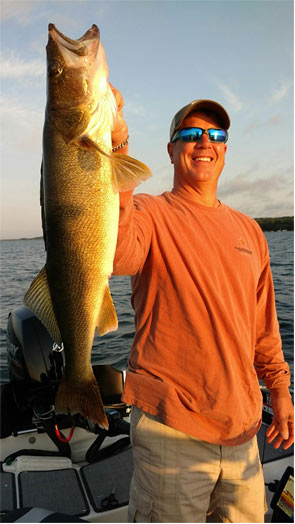 Gill Irey with a 27″ walleye
Chris — 26″ Walleye
Walleye Lotto Winners
May 9, 2015 – February 28, 2016
1st Place
Brad Varner
$300 cash, a sweatshirt and hat.

2nd Place
Brad Swanson
$50.00 gift certificate, sweatshirt and hat

3rd Place
Al Overline
$50.00 gift certificate, sweatshirt and hat
4th Place
Jim Delamacher
$50.00 gift certificate, sweatshirt and hat

5th Place
Nate Frandsen
$50.00 gift certificate

6th Place
Mike Jensen
$50.00 gift certificate
7th Place
Mike McMaster
$50.00 gift certificate